2013 Review - From Dave
Hi everyone,
So I'd like to start by thanking everyone involved for there support over the past 12 months and hope you all had a wonderful Christmas and New Year.
This past year has been an overwhelming success for the poker league and its players. The progress made from January's Finals' Day to the current day has been tremendous and again I'd like to thank all those that played their part.
This year we have developed as a league and are proving to be a focal part in the poker league industry. We have:
- Qualified players into the ISPT Wembley where a number of our players got to play on the pitch at the home of English football.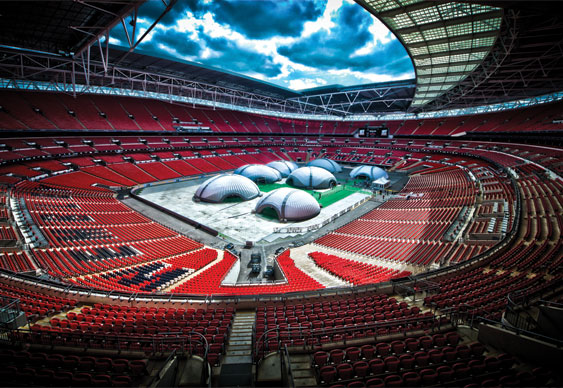 - Freerolled players into the £250,000 GTD Grand Prix at the club.
- Introduced and sold out a new Team Event exclusively for Poker League players. This generated a £10,000 prizepool and gave our players a shot to play against Rob, Simon, Devilfish and WSOP finalist Jon 'Skalie' Kalmar. The success of this event has ensured we have pencilled it in the calendar for next year with some tweaks to make it even better.

All of this on top of 4 sets of Finals Days that have each GTD £5,000 to league players.
Through the year we have had venues come and go, mainly due to the state of the economy. However, I am proud and pleased to publicly thank the many strong and loyal venues that are part of the Dusk till Dawn Poker League.
Just for perspective as a club based in Nottingham we have venues that support us from afar afield as Felixstowe, Swindon and Manchester.



I hope you'll all get behind me in thanking Rob and all the staff for their support for staging these events. Without such a great team and cardroom this would not be possible.
I am currently putting together a new schedule for next year to keep moving forward and maintain the current level of progression. The league has a lot of potential and with our connections we feel we have a lot to offer to players and I want to take advantage of every opportunity.
I am even looking at adding a Grand Final for all league venue winners next year, so watch this space!
All organisers will receive an email notification when we have applied the finishing touches to all of our proposals. Once certified it will be publicised through the website, blog and Facebook.
Finally another massive thank you, and well done, to all of our Poker League organisers that's hard working ethic ensures everything runs smoothly for players, especially during the manic times of the year. You make my life a lot easier.
Congratulations to all this years winners, in all of our league events, and I hope all players have enjoyed their experiences this last 12 months, win or lose.
I've tried to keep this blog short and sweet as you probably have better things to be doing this time of year, so I'll sign off by wishing everyone a Happy New Year and the best of luck for 2014.
Cheers,
Dave.
Posted on 2nd January @ 17:49